Statewide Training 07-2015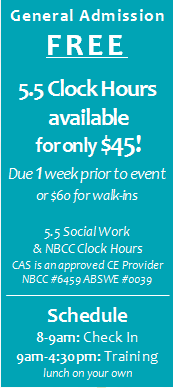 Helping Families Heal:
Effective Strategies for Moving Beyond Trauma
We often underestimate the impact of early life experiences on a child's development. Unpredictable, unstructured, and emotionally or physically hurtful experiences can create heightened states of autonomic arousal, anxiety, depression, mood changes, irritability, agitation, non-reality thinking, and a general pattern of disorganized behaviors. The typical demands placed on children, at home and within the school classroom, overwhelm these children to the point they decompensate and they exhaust their windows of stress tolerance. The result is resistant, difficult, and socially inappropriate behaviors. A fresh perspective with loving options for clinical professionals and educators to begin the healing process for these children and families will be given and demonstrated during this training.
 
TOPICS INCLUDE:
· Working with resistant, difficult, and socially inappropriate behaviors
· Understand the impact of stress and trauma in a family
· How family dynamics influence the child's ability to heal
· Preventing generational transmission of trauma
· How to implement love-based strategies while keeping appropriate boundaries and limits
 
LOCATIONS:
Birmingham:  Thursday, July 23
The Church at Brook Hills
3145 Brook Highland Parkway, Birmingham, AL 35242
Montgomery:  Friday, July 24
Vaughn Forest Church
860 Vaughn Road, Montgomery, AL 36117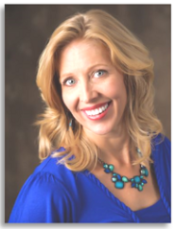 SPEAKER:
Heather T. Forbes, LCSW is the owner of the Beyond Consequences Institute.  Forbes has worked in the field of trauma and healing since 1999. She is an internationally published author on the topics of raising children with difficult and severe behaviors, the impact of trauma on the developing child, adoptive motherhood, and self-development. Coming from a family of educators, Forbes has a heart for children in the classroom and for finding ways to teach the child that seems "unteachable." Her signature style is to bridge the gap between scientific research and real-life application to equip parents, educators, and therapists with practical and effective tools. Much of her experience and insight on understanding trauma, disruptive behaviors, and adoption-related issues comes from her direct mothering experience of her two adopted children.
 
REGISTRATION:
5.5 NBCC & Social Work Clock Hours available for only $45 for online registration. (Payments must be received prior to the training date or $60 will be due at the door) Note: There's no cost for DHR employees and there will be County and State slots allotted.

CAS is an approved Continuing Education Provider for ABSWE (#0039).
Children's Aid Society is an NBCC-Approved Continuing Education Provider (ACEP) and may offer NBCC-approved clock hours for events that meet NBCC requirements. Children's Aid Society is responsible solely for all aspects of the program. (NBCC Provider #6459)

If you have questions, please contact our training staff at 866.803.2722 or email training@childrensaid.org.
---
NOTE: Online registration is now closed but the good news is that we ARE accepting walk-ins!
If you would like to attend as a walk-in, please follow the instructions below.
1) Please print and complete THIS FORM and bring it with you when you come. This will cut down on everyone's time if you have this filled out.
2) If you plan to obtain Social Work or NBCC Counseling CEs, the cost will be $60 at the door. (DHR employees do not pay CE payment regardless of slot allotment)
3) If you are a DHR employee, please be sure to register your training in LETS.
Thank you and we look forward to seeing you there!